
La pérdida de empleo o ingresos
Elegible

60+ días de atraso en su pago
Elegible

Tasa de interés más alta que el 4%
Elegible
Razones para Calificar para una Posible Modificación

Los Pagos Atrasados
Tiene usted 60, 90, 360+ dias O incluso varios años de retraso en los pagos de su hipoteca?
Tasa de Interés
Tarifas que son superiores al 4% por ciento califican para una refuccion de tan solo el 2% por ciento.
Pérdida de Ingresos
Tiene usted descuento en su salario oh checke de pagos retenidos?
Divorcio
Tiene dificultades para hacer sus pagos

Embargo de Salario
Deducciones de su salario.

Los Intentos Anteriores
Ya ah sido rechazado para una modificacion anteriormente?
Auto Empleado
Cierre de negocio oh perdida de ingresos

Bancarrota
Usted es elegible para una modificasion del prestamo
Nuestra Filosofia:
"NOSOTROS PELEAREMOS PARA PROTEGER SU CASA"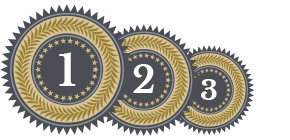 Una Modificación puede ayudar a salvar su casa y prevenir un embargo.
Modificación Inicial de Elegibilidad* *
Usted tal vez puede ser Elegible para Una Modificación de su Préstamos si usted:
Son incapaces de hacer sus pagos hipotecarios existentes debido a una dificultad financiera
Son capaces de demostrar que usted puede permitirse un pago modificado al hacer uno o más pagos de prueba
Proporcionar toda la documentación requerida
La intención de mantener el hogar
*Límites de Responsabilidad sobre Elegibilidad*
¿Qué es una modificación de préstamo?
Una modificación de préstamo es un pago reestructurado por su prestamista. Este nuevo pago se supone que es accesible para el dueño de casa . A cambio de este pago bajo su banco se ha guardado el costo y la molestia de una acción de ejecución hipotecaria de su casa.
¿Cuales son los Beneficios?
Usted puede ser elegible para 1 o más de los siguientes:
La Reducción de la tasa de Interés
Extender el plazo del préstamo
Prevención de Ejecución Hipotecaria
Una porción de su saldo de capital, lo que sería pagadero sólo al final del plazo del préstamo o al pago.
*Los resultados individuales no están garantizados
Prevención de Ejecución Hipotecaria →
Short Sale →
Testimonios →
Lowered my mortgage payments by $500.00 per month!



 



 



 



 



My wife and I had an wonderful experience working with the Jeffrey A. Avny law firm. More My wife and I had an wonderful experience working with the Jeffrey A. Avny law firm. In the end we saved over $500. Brian Saviano was our contact.

We could trust them to get the job done!



 



 



 



 



Lets see where shall I begin. Jason Tong is one awesome guy...My husband and I had been in an interest only loan and had tried several avenues to get our loan modified and was coming up rejected and disappointed. Finally we were referred to Jason we were afraid to trust anyone because of our passed experience Jason gave us such comfort that we could trust him to get the job done.

Got us lower interest rate that we expected!



 



 



 



 



Couple years ago me and my wife tried to do loan modification by ourselves, and we would have lost our house if we didn't contact the Law Offices of Jeffrey A.Avny. They stopped the foreclosure process, negotiated the loan and got us lower interest rate that we expected.
Solicite una consulta completamente gratis
Complete la forma para recibir una consulta inicial gratis y confidencial.